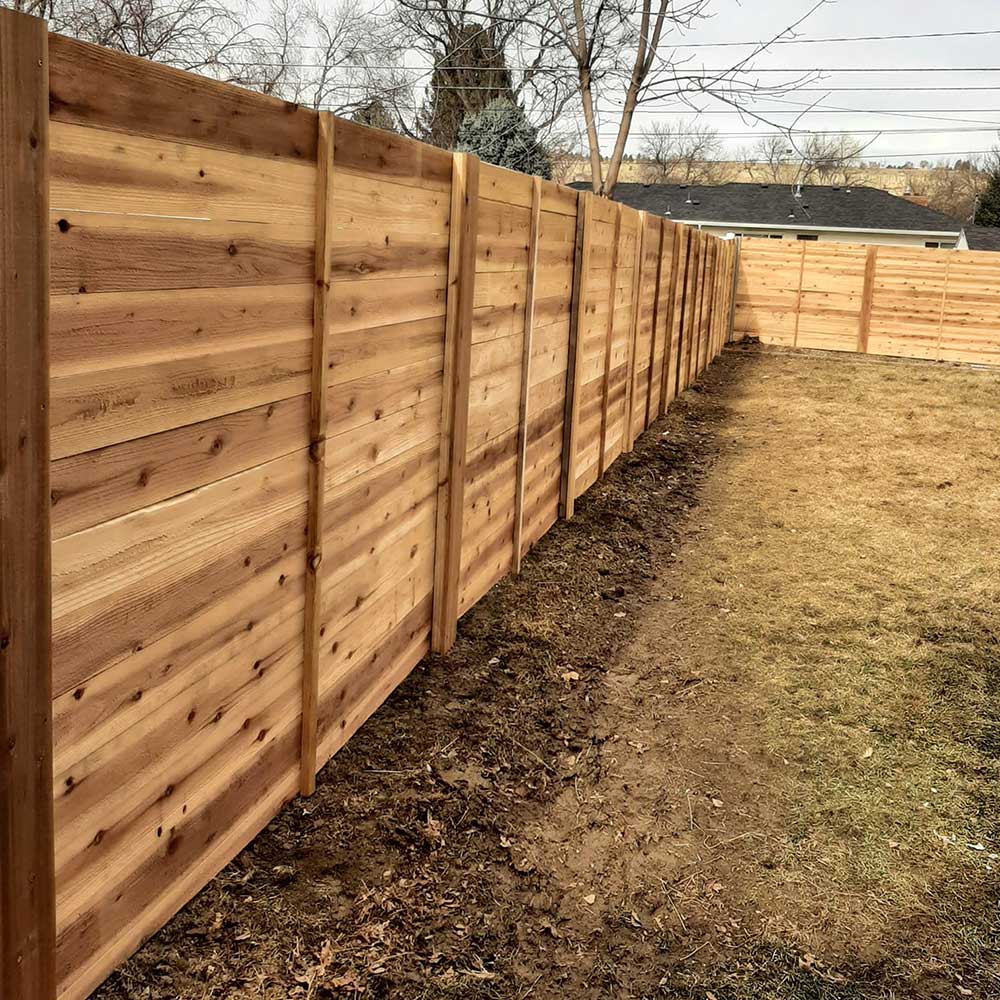 Durable and Private Cedar Fence
Make your home appear like a cabin in the woods by installing this fence! If you want to make a good impression on your peers and still give your yard some privacy, then Weeding's Fencing cedar fence is the ultimate pick for you. When it comes to the harsh weather conditions we have here in Billings, Montana, cedar stands up well against decay and we ensure that all the fences we make are built to last and won't ever lose another battle with the wind. 
Why Choose a Cedar Fence?​